Straight Lines Is a Collection of Gridded Furniture by Elliot Bastianon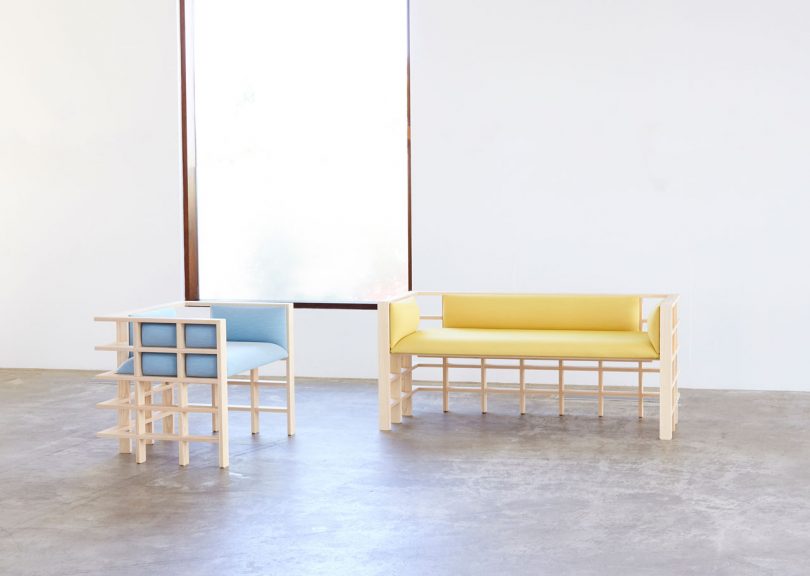 We last checked in with Elliot Bastianon in 2015 and 2016 and the Canberra, Australia based furniture designer recently released a new collection of work called Straight Lines. The pieces are composed of rectilinear structures made from wood with upholstery that bulges through the open sections, creating a contrast of soft and hard.
The Straight Lines furniture comprises a sofa, chairs, coffee tables, and a bench, all with a similar gridded form that adds an element of repetition. Some works remain unfinished with colorful upholstery, while others are finished in playful colors.