What Linux storage benchmarking tools are best?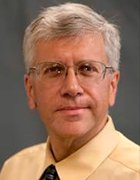 The Linux hdparm tool enables administrators to establish a basic, low-level measure of disk performance. Using hdparm with the -t option takes advantage of the Linux disk cache, while the -t option also accesses the disk through the cache, but doesn't pre-cache the results. Low-level Linux storage benchmarking tools such as hdparm are very sensitive to file systems and other higher level constructs, however, so results can vary dramatically.
Admins often use the Linux dd — data duplicator — command for tasks such as backup and copy, but its interaction with storage can also enable sequential throughput for storage performance.
Flexible I/O Tester (FIO) is perhaps the most versatile and popular tool for benchmarking hard disk drive and solid-state drive devices. It enables administrators to run sequential read/write tests with varied I/O block sizes and queue depths.